Ignite a
Sustainable CX Transformation
Real-world strategies and accessible thought leadership from CX keynote speaker Megan Burns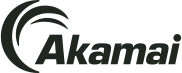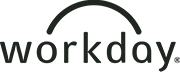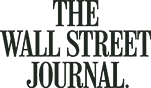 the-wall-street-journal-logo-png-8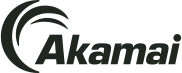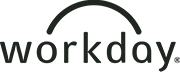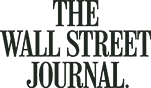 the-wall-street-journal-logo-png-8







One of the greatest speakers I've ever seen!
"I LOVED your session about developing great CX programs. Your content was very easy to understand, inspiring, and very applicable across many different organizations. My standards for "good speakers" is very high, and you were one of the greatest I've ever seen!"
MEGAN H., X4 Attendee
A Better Understanding
of CX Starts Here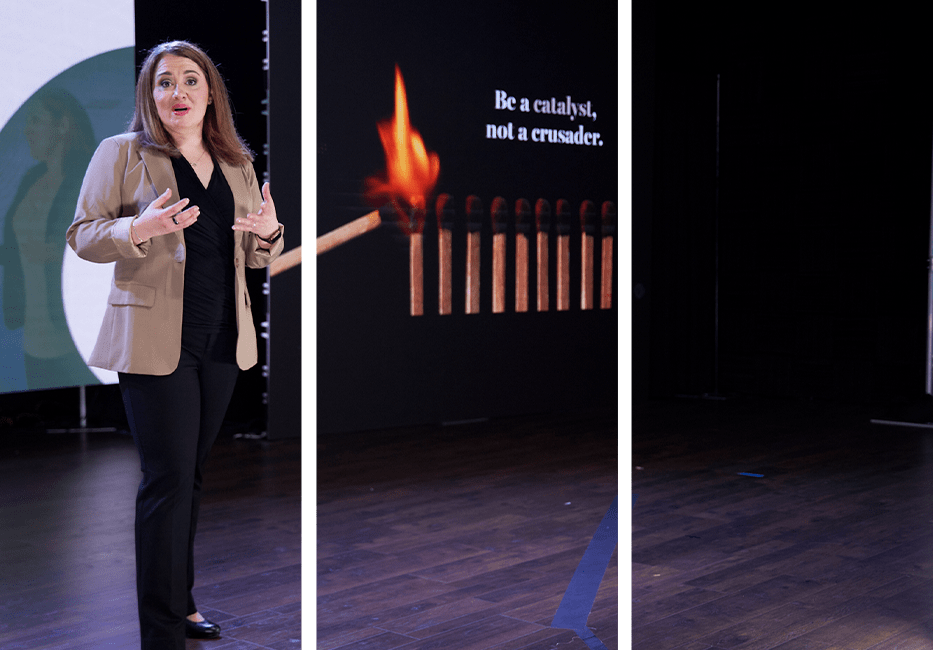 Customer Experience Keynote
Speaker Megan Burns
Ask 200 people to explain CX, and you're likely to get 200 different answers. CX can seem vague, complex, and overwhelming, especially when you're trying to rally your organization around a single strategy.
But CX doesn't have to be so mystifying.
Customer experience keynote speaker Megan Burns specializes in making complex ideas accessible, whether it's an overview of the CX landscape or the secrets behind world-class customer experience.
Wherever you are in your CX journey, Megan inspires and equips your audience with proven strategies and fresh ideas tailored to your unique needs.
The Systems Behind
The Smiles
Delivering World-class Customer Experience At Scale
Great customer experience may look easy, but it takes a huge amount of work behind-the-scenes. CX expert Megan exposes the structures, processes, and habits the world's best brands use to consistently design, deliver, and manage a first-class experience.
This keynote is perfect for Fortune 500 executives and business leaders who:
Aspire to be "best-in-class" but aren't sure what that looks like
Understand CX theory but struggle to operationalize those ideas
Hesitate to invest in CX programs/projects because the ROI is unclear
The audience will leave with:
A clear framework for understanding and talking about CX management
Real-world success stories of companies who used CX to drive growth
Proven strategies for setting a CX vision and executing it while building a mature CX practice that spans their entire organization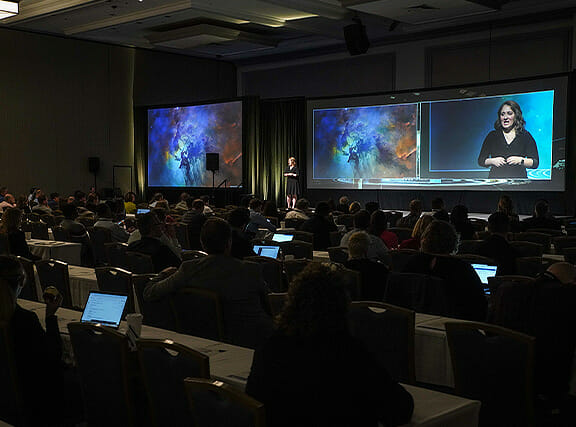 Moving CX Initiatives From Idea To Action
You can have the best CX strategy in the world, but if you can't get anyone to execute it...you may as well have nothing. Unfortunately, that's the biggest challenge most CX leaders face: galvanizing people outside their team to take action on - and ultimately ownership of - CX work.
This talk explores the functional and psychological roadblocks that keep others from actively working on CX (even when they think it's important) and offers practical guidance on how to break through those barriers so the whole organization takes an active role in pursuing the company's CX goals.
This program is perfect for customer/digital experience leaders who are:
Struggling to engage functional teams who don't see how CX fits into their world

Trying to shift others from purely verbal support for CX to ownership and action

Unsure why the tactics that should persuade people and drive progress haven't actually worked
The audience will leave with:
A better understanding of the issues most likely to hinder CX progress and how to overcome them
A clear process for defining and executing a personalized CX activation strategy
Guidance on how to use small, strategic steps to spark a snowball of action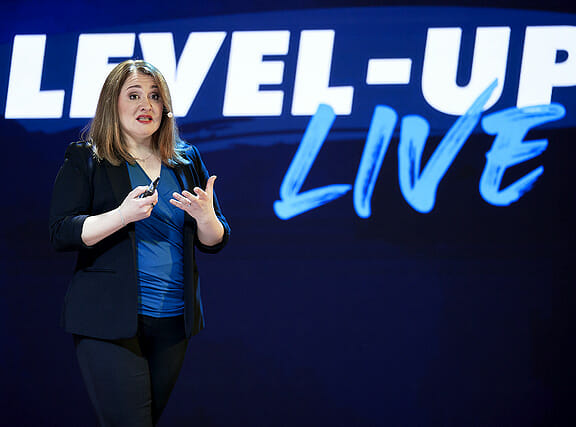 The Past, Present, and Future of Customer Experience
With an insightful look at the evolution of the CX field over the last fifteen years, industry pioneer Megan Burns offers audiences an eye-witness account of how far CX has come, where it's going, and how today's CX professionals can cut through the hype to build the embedded, sustainable CX program their business needs.
This program is perfect for CX Leaders/Professionals who are:

Considering how to evolve their CX program and skills to stay relevant

Curious how their organizations' CX maturity compares to others

Unsure which CX trends are real and which are much ado about nothing
The audience will leave with:
A big-picture understanding of the theory and practice of CX and a clear sense of what's next
Stories of companies that have faced situations like theirs and how the decisions those leaders made ultimately turned out
A strong sense of what things to focus on and which trends they can ignore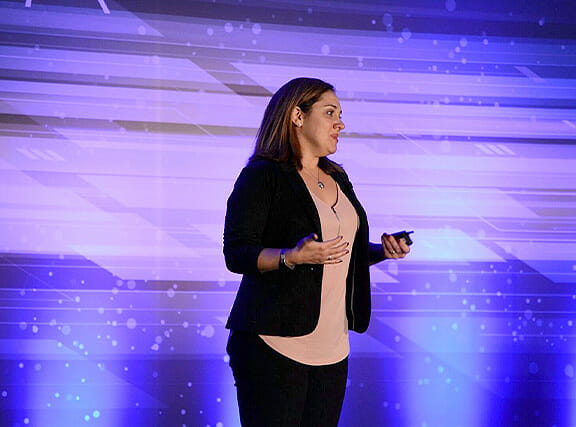 Redefining Cx Success For The Real World
Some say the only way to win customer loyalty is to exceed expectations - to wow people at every touchpoint. That kind of overperformance isn't possible or necessary and may actually hurt you in the long run. This candid talk offers a more realistic definition of CX quality that keeps staff motivated and helps executives make better decisions about where, when, and how to invest.
This program is perfect for Fortune 500 executives & leaders and CX professionals who are:

Unsure what metrics to use for CX or how to set realistic targets

Certain the Wow mentality only works in cool, B2C companies

Cynical about CX efforts and concerned employees will try to game the system
The audience will leave with:
A clear definition of what good CX looks like and how to measure it
Insight into why this strategy drives higher employee engagement
Real-world examples of companies that are winning with this approach